We have build up a Relief care Fund to deliver our team services in any kind of disaster and emergency. Our team, Instant Relief has some members from Manav Mandir and some as volunteer who wish to lend us helping hand in such honourable work. Manav Mandir never fails to provide relief services such as setting up health check-up and eye testing camps, delivering food, clothes etc. in disaster.
Manav Mandir has executed so many such services during lockdown.
Covid-19 Help
Aid amidst Covid-19 Pandemic Covid-19 pandemic has been the most difficult time for everyone especially the poor people. Helping them in such situation is not only our responsibility but our duty as well. Manav Mandir Mission leaves no stone unturned to help people in need and the recent aid is testimony for the same. We helped poor people during covid-19 pandemic in following ways:
Fed more than 1,80,000 people during the lockdown.
Distributed slippers, masks, sanitizers, soaps, food packets & drinking water to the workers marching towards their respective homes.
Distributed health kit consisting protein x, sanitizers, vitamins tablets, slippers, soap and other Ayurvedic medicines (immunity boosters) in slums.
Provided the support in education to children in slums.
Helped the patients with diseases like diabetes, blood pressure, asthma and other diseases requiring medicines on regular basis which they were unable to procure (as government hospitals being converted into Covid-19 centres).
Setting up three educational coaching centres with high class computer & internet facilities (for online classes) and tuition teachers for clearing their doubts and assisting children in their studies.
Provided stationary items like note books, books, pencils, pens etc. to slum children for their studies.
Children Safety
DM Photos
Food Distribution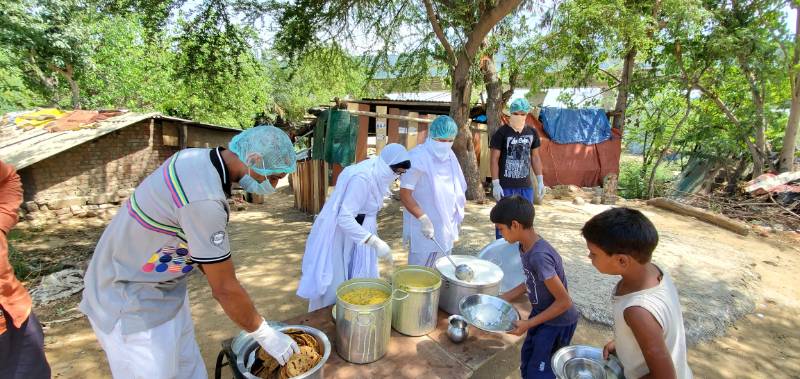 Medical Camps
Sleeper Distribution on Road
Stationary Distribution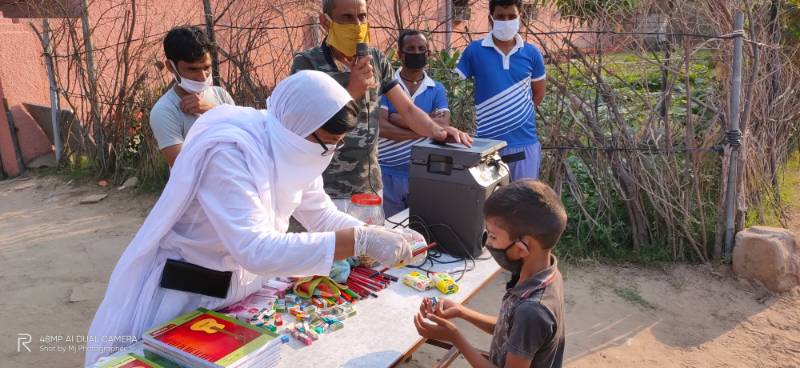 Woman Safety Kity