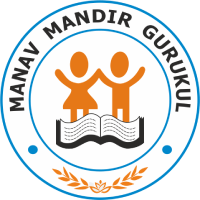 We are laying the foundation for improving the life of needy and destitute children by providing them education, sports, yoga, art skill and human values in a homely atmosphere. Manav Mandir Gurukul is an orphanage came into actions in 1993 on Mahaveer Jayanti, managed by trust's Delhi center. The campus of the gurukul lies in a clean, green and peaceful area far from the crowded sections of the Delhi. It aims for the welfare of orphan and deprived children of the society. It was initiated with 8 children only which now has become a count of 700 children. Gurukul provide separate accomodation for boys and girls. A full time staff of 10 people and 30 volunteers look after them.

Orphans are provided with best possible food, clothes, shelter and education. They are raised with utmost care and love. Along with education, other co-curricular activities are also held frequently in order to make children more skilled in their respective interests. Workshops on career counselling, health and nutritions are also organized often to make them realize their educational goals and importance of healthy body, mind and soul. All students go to a CBSE private school on a Gurukul vehicle. Tutors are also appointed by the trust that comes daily to assist children in completing their school work and preparing for exams. Many of our children have become doctors, engineers while various others are working professionals after completing their vocational training.

Children are also taken to a recreational cum educational trip once in a year. To enhance their moral values and spiritual development, activities like religious discourses, prayers, Mantra Chanting are held regularly.