Welcome To Manav Mandir Mission
Manav Mandir Mission Trust , a non-profitable public charitable trust registered under the Indian Trust Act, Section (42) was established on 3rd November, 1989 by H.H. Acharya Shri Roop Chandra Ji M. The underlying principles of Manav Mandir Mission Trust is to Promote Education, Women's Welfare, Global Peace, Non-Violence, Health, Spiritualism, Yog-Sadhna, Enviornment Protection, and other social activities.
Seven trustees including the founder president H.H. Acharya Shri Roop Chandra Ji Maharaj as well are engaged in this noble work. All the other six trustees have been nominated by the founder president himself.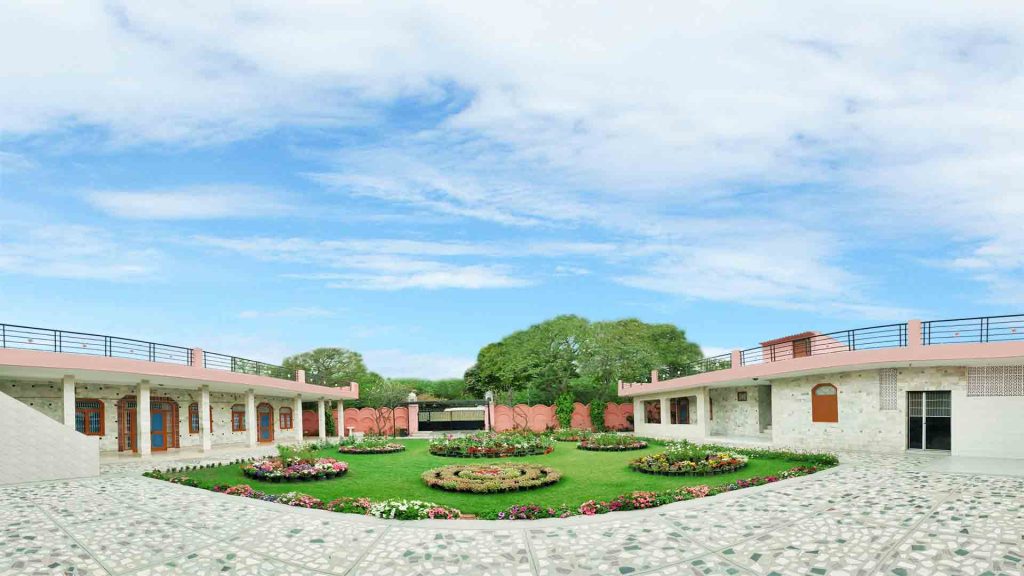 Our Objective
To provide education to orphans and underprivileged children and create awareness about education among slum areas and supporting them.
To nurture our children with utmost love and care.
To ensure any helpless/elderly women coming across us are provided with their respective requirements.
To make sure better health and treatment for our children as well as everyone stepping towards us for help.
To create awareness about non-violence, spiritualism, and global peace among all
Core Principles of the Trust
Right to Education: Education is not preparation for life, education is life itself. Education provides us a way to live life at its best. We provide education to orphans and deprived/slum children. Our education is not only educating the mind, it is educating the heart as well.
Women's welfare: Women are the real architects of society. They deserve to be treated best with everything. We have taken an oath to provide helpless women with their respective requirements such as food, clothes, and medications.
Quality of life for all: Quality of life comes with proper health and properly educating mind and soul. We are committed to providing the best quality of life to our children.
Our Mission
Manav Mandir Mission Trust is subdivided into different measures acting on different noble causes as follows
His Holiness Pujya Acharya Shri Roop Chandra ji Maharaj is the lifetime President of Manav Mandir Mission Trust. A renowned academician, philosopher, writer, and poet. H.H. Acharya Shri is a scholar of Jain studies of great repute. He has rendered extraordinary service to humanity and human development armed with a visionary zeal and total commitment. He has been traveling to various countries and in India to promote global peace, non-violence, universal brotherhood, and spiritual values. He has been a frontrunner in his endeavors and thus was conferred MAN OF THE YEAR – 2004 by American Biographical Institute U.S.A. Later on, he was also honored by Amity Humanity Foundation (AHF) and National AIDS Control Organisation (NACO) for his involvement in the cause of total health care and prevention and control of HIV/AIDS …
Your Small Help Make World Better!
Our heart goes out for everyone in need